The Z-Flex flexible LED light strip is great if used as an extra brake light for Ruckus or scooter without turn signals
The design of the Z-Flex flexible light strip includes an LED board housed in a D-channel tube that is 0.325-in. x 0.325-in. x 5.8 inches. Comes with dual element circuit for a dual function light
These LED strips are flexible, meaning they can be bent front to back and installed on a curved surface.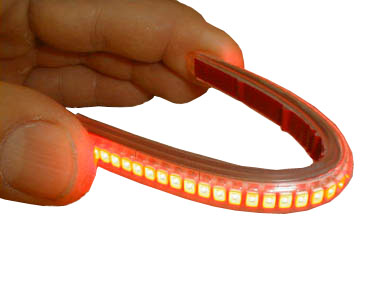 Installation is easy: Peel the 3M brand automotive-grade double-sided tape and stick the strip in place. Connects to the electric circuit with 3-wire installation; the black wire is used as a ground wire and the red or amber wire connects to +12V DC.
Electrical items are non-returnable, please check photos and specifications before ordering.
Please see our Warranty & Return Policy.