FINAL SALE ON THIS ITEM AS IT IS ON CLOSEOUT
Looking to cover up that UGLY starter with a really stylish option? Check out the TRS Billet Aluminum Starter Cover! Machined from a solid chunk of 6061 Billet Aluminum… Comes with all Stainless-Steel hardware and features a separate bolt hole on the back of the cover for the Starter Ground Wire to keep it all hidden!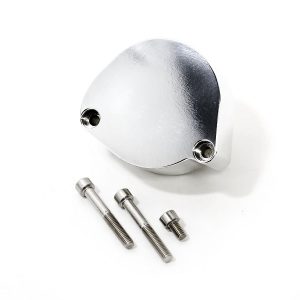 The top is a polished one.