Move your Grom's tip sensor from the rear of the bike to under the seat by the fuel tank with this Tip Sensor Relocation Kit. Gloss Powder Coated Black with Stainless Hardware.  Use 1/8-inch pilot hole in Sub Tray in front of Battery.
Applications: Honda Grom / MSX 125 (non-ABS models ONLY) | 2017, 2018, 2019, 2020
Instructions: Remove set location battery box. The front located V on bottom. Take Bracket at angle peel tape and stick to back of tray and use 1/8 drill to tap holes for screws. Attach Tip sensor to bracket.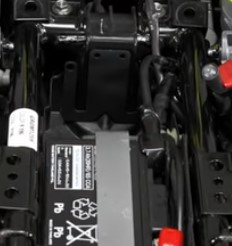 Place bracket like above pic and drill holes for screws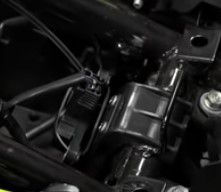 Tip sensor installed on bracket in above picture.