Do you want to hide all those ugly wires? Need a place to mount you PCV if you added an aftermarket coolant tank?  Need some place to put stuff? We fix all the above with our Honda Ruckus Luggage Pan tray made here in the USA out of 6061-T6 Aluminum and will not crack like plastics one's others sell.  We have improved on the design adding 2 holes in middle to relocate you PCV solenoid. 4 x (2 on each side) 6mm washers go between PCV and plate so it lays flat.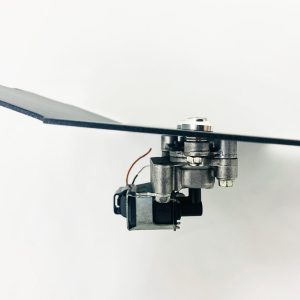 Comes in 2 colors options. Raw perfect for you to powder or paint or Powder coated Wrinkle Black right here in USA
Comes with the following hardware
For PCV valve relocation under the tray hidden out of site:
2 x Dress up washers
2 x M6 x 20mm bolts
4 x M6 Washer used as spacers for PCV so it mounts flush
2 x M6 Nylocks
Back Hardware   
2 x Dress up washers
2 x M6 x 25 mm bolts
2 x billet spacers that go between tray and mounting point on OEM frame
Front Hardware 
2 x Dress up washers
2 x M6 x12mm bolts (this is used for stock motor mounts , NCY or Password 6″ stretch kits)
2 x M6x25 (these are used only for our V3 9.5 TRS mount kit found here ) if you do not have this mount you will not use these bolts.
PLEASE READ . THIS TRAY WILL NOT WORK ON FATTY MOUNTS , 9.5 MOUNTS V1 OR V2 OR ANY KIT THAT USE A BAR UNDER THE FRONT FRAME UNLESS ITS A NCY OR PASSWORD AS THOSE DO NOT REQUIRE YOU TO DRILL OUT NUTS ON FRAME.