Not only have we made ours THICKER to withstand even the biggest of guys, we space them out away from the frame. You spend all your money to powdercoat your frame don't ruin it by using other rearsets. The Rear sets by The Ruck Shop uses our frame caps and other spacers to keep parts away from the painted or powdered frame.
The TRS rearset backs are a great addition to your ruckus for that sportbike feel.  Attaches to side of frame using stock holes and provided stainless hardware. RUCKUS MUST BE STRETCHED USING FATTY STRETCH OR 9.5. WILL NOT WORK USING PASSWORD OR NCY STRETCH.
Raw Billet Aluminum 6061 1/2″ plate SUPER THICK AND STRONG.
Mounts to your stock engine mount location .
Pegs NOT included, however any aftermarket pegs will work!
Made in USA.
Cut out design have oblong hole to fit on both European and Japanese Zoomer and Ruckus 2003-2019 . We have included Socket cap with M10 Washer which covers oblong hole.  See pic below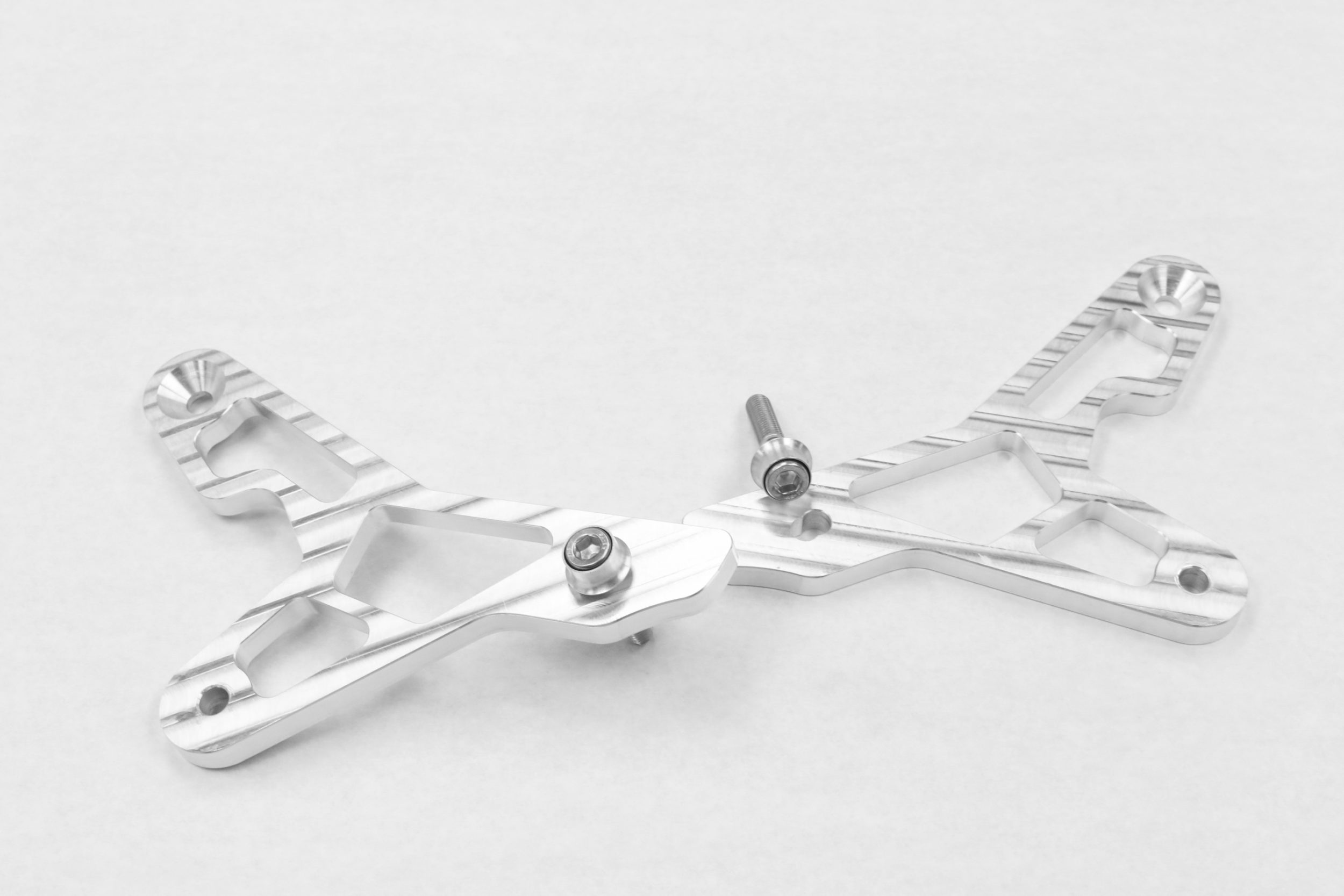 Recess Cut fit only Ruckus Models Only 2003-2017
2 STYLES CUT OUT OR RECESSED, and includes stainless hardware (pegs not included). You can purchase our Pegs at the time of Purchase at a Discount. Click on square. See below installed rear sets with optional pegs
Add pegs for additional $25.99 with purchase SAVE $15 COMES NOW WITH NEW SMF STYLE PEGS.