Want to dress up your 10x 5, 12×5, or 12×8 Rear wheel on your Honda Ruckus. Hide that ugly Kymco Hub. Comes with Spacer to allow clearance for Axle Nut. This product is made out of 6061-T6 aluminum.
Make your ugly wheel look good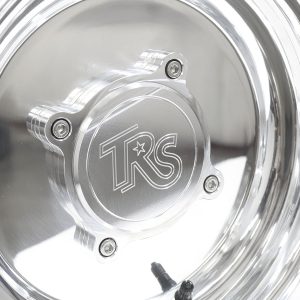 COMES IN TWO CONFIGURATIONS. PLEASE CHOOSE CORRECTLY
4/140 Pattern M8: The 4/140 Comes with 4 x Stainless M8x35mm bolts that you will remove original M8 studs and use supplied M8 bolts used on regular Kymco Hub
4/137 Pattern M12: The 4/137 is used for Modified Hubs with M12 holes and does not come with bolt since your hub should have studs.